by Amy Patricia Meade
Strangely enough, my Tish Tarragon series began, not as a culinary mystery, but as an answer to a call for a mystery featuring animals and a small town veterinary office.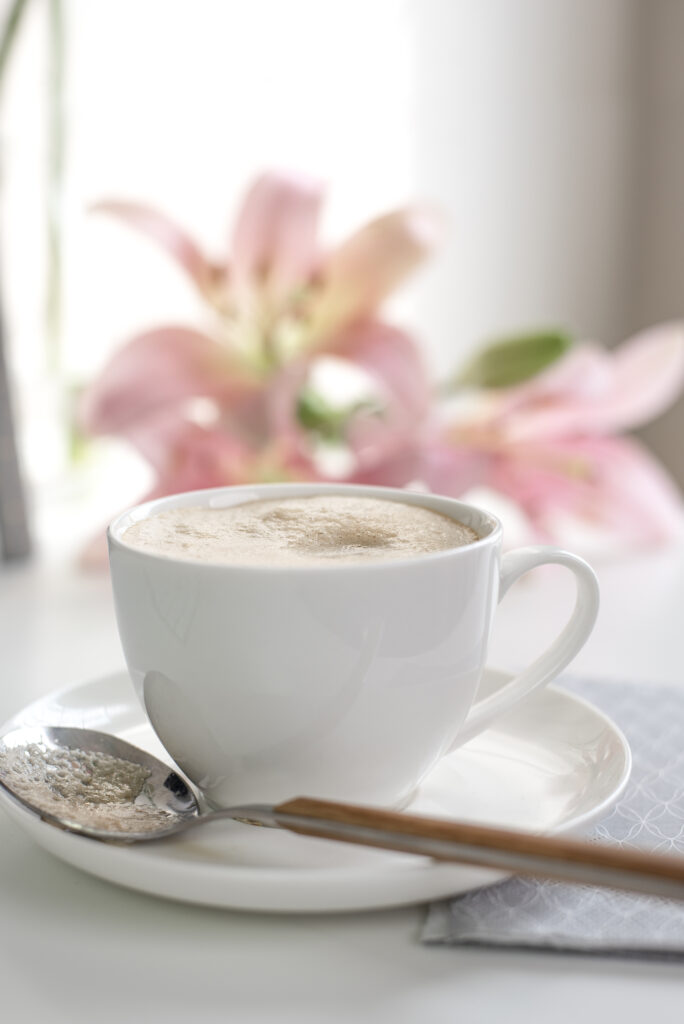 My sample pages for the veterinary mystery were ultimately rejected, but my agent and I so loved the central characters of Julian Jefferson Davis, Mary Jo Okensholt, Celestine Rufus, and veterinarian Philippa Reed, that we determined they needed their own series. During a flurry of pre-Christmas emails exchanged while I was visiting in Vermont, my agent finally asked: "Aside from writing, what are you passionate about?"
The answer was clear to anyone who's even glanced at my social media accounts. Cooking.
Not only do I cook dinner for my husband and myself practically every night, but I spend my downtime reading cookbooks like one would read a novel and the bookmarks bar on my Google browser is jam packed with saved recipes.
After a few more emails, we decided to set the series at a literary café and catering business and to include more than a few terrible puns on the menu. Recharged and with tongue fully in cheek, I set to work on a synopsis and the sample pages immediately after Christmas.
First, I needed a new, non-equine name for my protagonist, so the dark haired Philippa Reed became the blonde cook, Letitia 'Tish' Tarragon. (As cooks seldom waste ingredients, 'Reed' would be recycled as 'Reade', the surname of the handsome local sheriff).
As I was returning to traditional publishing after a lengthy hiatus, I decided that Tish should be starting her catering/café business after a failed marriage and a twenty-year stint in the finance sector. And, as I had recently moved from Vermont to Virginia, I thought there was no better place to set Tish's new business than in a small town outside Richmond, the crossroads of southern charm and northern sensibilities, of artistic and hippy culture and national military operations.
From that point, I built the town of Hobson Glen. Langhorne, the conure featured prominently on the book's cover, was inspired by a green parrot I encountered riding his owner's shoulder on Richmond's Cary Street on New Year's Day. The rest of the town's residents are collages of personality traits of people I've either known or observed.
The latest instalment in the Tish Tarragon mystery series is THE CHRISTMAS FAIR KILLER, which sees Tish pulling out all the stops for her booth at the Hobson Glen Holiday Fair, theming her appetising offerings around the festive performances by the Williamsburg Theatre Group. But when Tish meets the cast, she is surprised by the hostility between members of the allegedly close-knit troupe, centred around their star actress, the beautiful, talented yet mysterious ingnue, Jenny Inkpen. Determined to spread some Christmas cheer, Tish volunteers to deliver breakfast to the eight actors, but is horrified to discover Jenny dead in her trailer the next morning. As Tish attempts to find out more about the group's leading lady, she soon uncovers lies, jealousy and a series of shocking secrets. Can Tish expose a cold-blooded killer before the fair is over?
Here's a delicious recipe from the book:

Celestine's Twelfth Night Cake
½ cup/100g Unsalted Butter, softened
½ cup/100g White or Golden Caster Sugar
1 Large egg and 1 medium egg yolk, beaten together
½ cup/100g Ground Almonds
2 Tablespoons Rum
2 refrigerated puff pastry sheets/500g block of refrigerated puff pastry
Beaten egg, for glazing
Powdered/icing sugar for dusting
Heat the oven to 400F/200C.
Cream the butter and sugar together with an electric mixer until pale, fluffy, and white. Gradually beat in the eggs. Fold in the almonds and rum
If using the block puff pastry, split in half. Roll each half or sheet, if using, into a 9 inch/23 cm diameter circle.
Lay the first circle on a baking sheet lined with baking parchment.
Leaving a 1 inch/2.5 cm border, spread the filling on the pastry circle on the baking sheet, piling the filling slightly higher in the middle.
Brush the border with beaten egg.
Then enjoy!
Author Bio
Author of the critically acclaimed Marjorie McClelland Mysteries, Amy Patricia Meade is a native of Long Island, NY where she cut her teeth on classic films and books featuring Nancy Drew and Encyclopedia Brown.
After stints as an Operations Manager for a document imaging company and a freelance technical writer, Amy left the bright lights of New York City and headed north to pursue her creative writing career amidst the idyllic beauty of Vermont's Green Mountains.
Now residing in Bristol, England, Amy spends her time writing mysteries with a humorous or historical bent. When not writing, Amy enjoys traveling, testing out new recipes, classic films, and exploring her new home.
You can visit Amy's website here: https://amypatriciameade.com/.