by Lady Gizmo
COZY could be an acronym for Miss Pauline (Polly) Riddle; a clever, obedient, zealous sleuth living in Yorkshire, who has been successfully solving crimes for the past ten years. Miss Riddle is a seasoned gumshoe who knows when to engage with people in authority and when to quietly pursue suspicious leads on her own.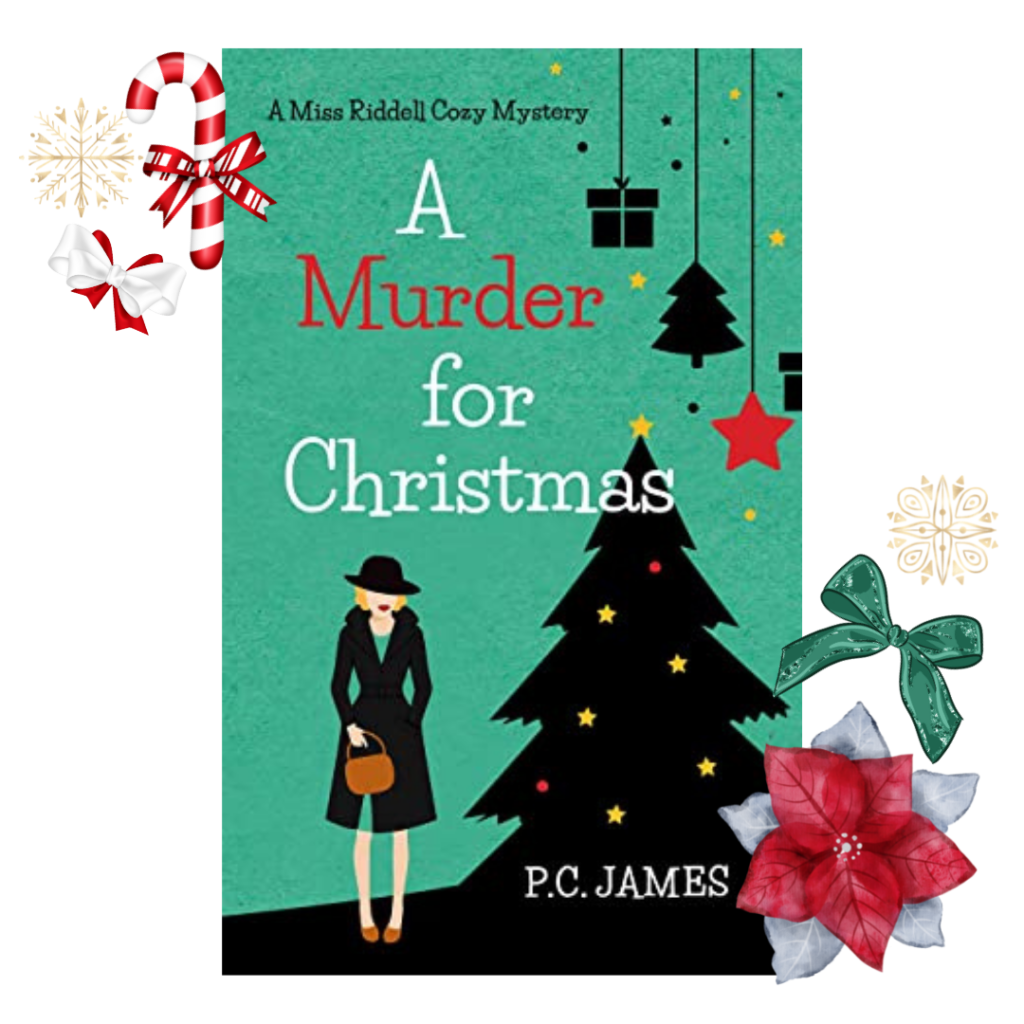 A new case begins when Polly's brother Alan asks her to come home for the Christmas holiday. The weather in Troutsdale maintains a heavy snow downfall throughout her stay causing difficulty to move about in the village yet sets the tone for a whirlwind of drama.
Alan uses this visit as an excuse to discuss the recent murder of their cousin Walter which may be connected to a string of neighborhood burglaries. He takes Polly to speak with John Ogilvie, lawyer for Frank Thornton, a friend missing his father's will blamed on his younger brother, Anthony, suspected of forging the will to benefit himself with a hefty inheritance.
So how does a feud between brothers, an absent will, multiple burglaries, and stormy winter weather involve Polly's murdered cousin? P.C. James will have you wondering the who-dun-it from the very beginning until the surprising end of this well-crafted story. She will take you on a journey throughout the Christmas holiday and into the New Year as if you were right alongside Polly and her passion for piecing clues together.
A Murder for Christmas is a gift to share with anyone wishing to solve a cozy mystery during the holidays.
You Can Add the Book to Your GoodReads TBR Here