by Victoria Gilbert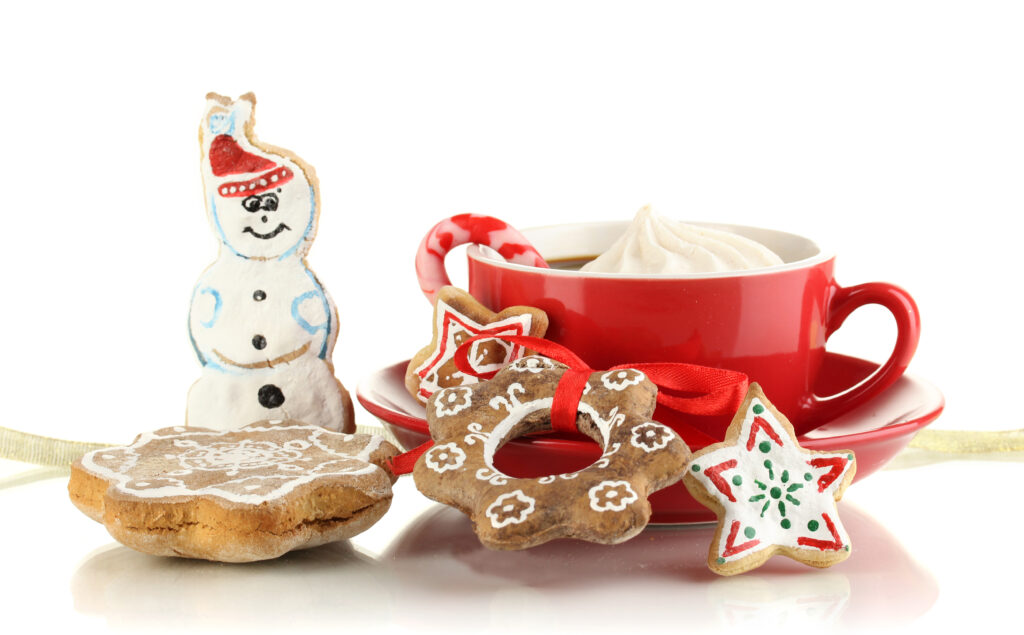 When I think of Christmas, I always think of cookies.
It was a tradition in my childhood home to bake a lot of cookies – several dozens of many varieties – starting in October or November. The cookies would be frozen in packages sized to give away to all the people my mom liked to celebrate during the holidays. That included our postal person, Mom's hairdresser, my teachers, my brothers' teachers, the Scout leader, and the dog groomer, as well as church friends and neighbors.
My mom taught me to cook and bake at an early age. In fact, when I once asked for an Easy Bake Oven as a Christmas gift, she said – "Why would I get you that when I can teach you how to use a real stove and oven?"
Which she did! So I was occasionally making meals for the family from the time I was ten. I also learned a lot of baking skills, and soon became my mom's sous chef during the Christmas cookie baking bonanza.
With those lovely memories in mind, I'd like to share a couple of my favorite cookie recipes from those my mom has always made at Christmas time.
Amy, the protagonist of the Blue Ridge Library Mystery series also loves to cook and bake with her Aunt Lydia. When I write a holiday related book in the series – probably book nine! – they will definitely be baking Christmas cookies together
Stir and Drop Sugar Cookies – Makes about 6 dozen
4 eggs
1 1/3 cup cooking oil
2 teaspoons vanilla extract
1 Tablespoon lemon extract
1 ½ cups granulated sugar
4 cups of flour
4 teaspoons of baking powder
1 teaspoon of salt
Preheat oven to 400 degrees F.
Beat eggs with fork until well blended
Stir in oil, vanilla extract, and lemon extract.
Blend in sugar until mixture thickens
Stir in flour, baking powder, and salt.
Drop ty teaspoonful, 2" apart on Ungreased baking sheets.
Flatten with greased bottom of a glass dipped in sugar – can use colored sugars, like green and red, if you wish.
Bake for 5-6 minutes.
Pink Lady Cookies — Makes about 5 doz.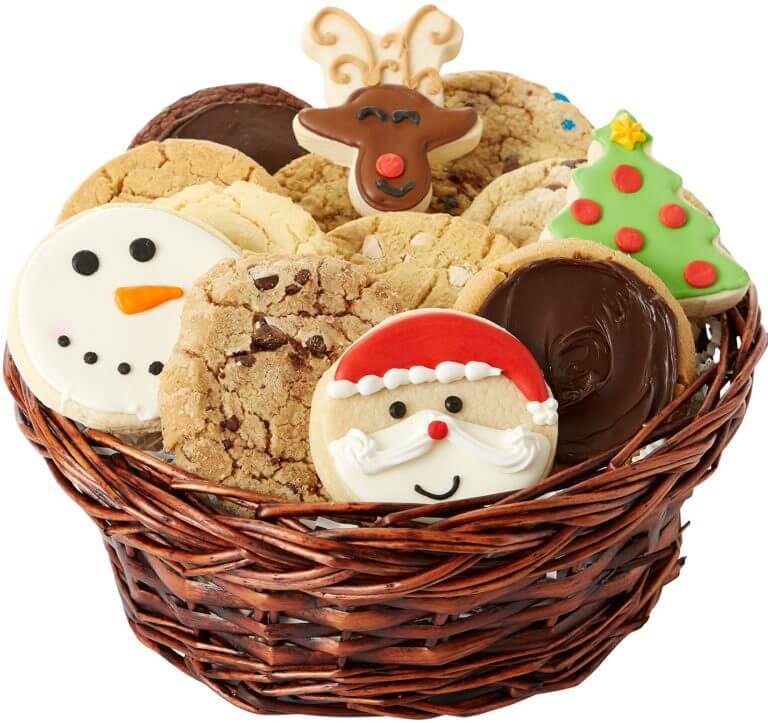 Preheat oven to 325 degrees F.
For cookies:
2 ¼ cups flour
½ teaspoon salt
1 ¼ cups butter
¾ cups sifted confectioners' sugar
1 teaspoon almond extract
1 ¼ cups rolled oats
For icing and topping:
¼ cup butter
2 cups confectioners' sugar
2 tablespoons cream
½ teaspoon almond extract
1 drop red food coloring (or whatever you need to make icing pink!)
Blanched and chopped almonds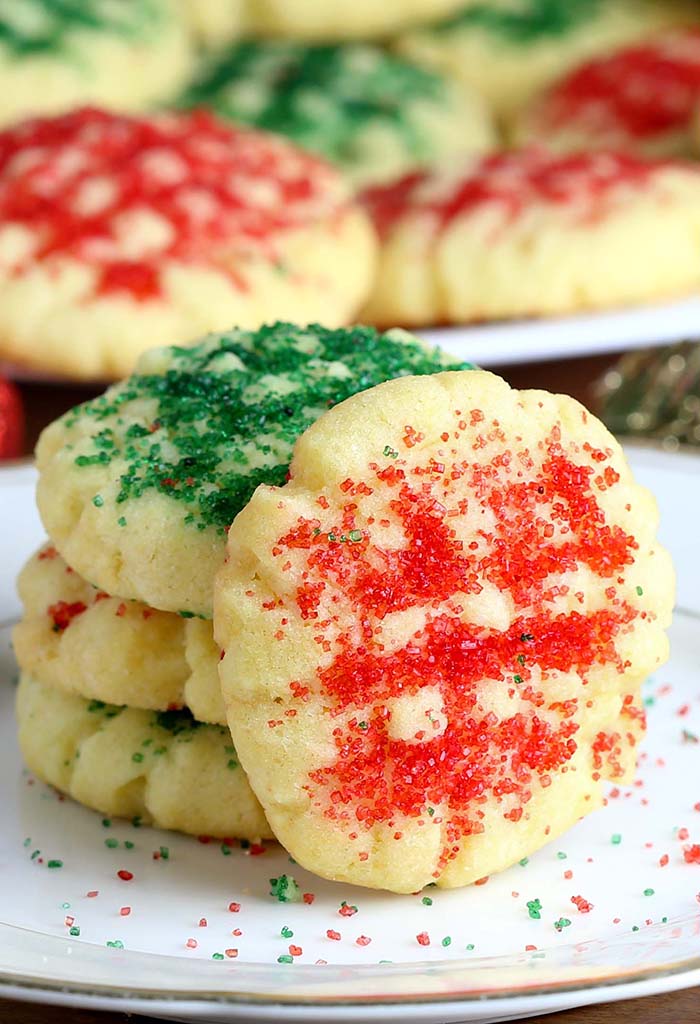 Mix and sift flour and salt.
Cream butter.
Add conf. sugar gradually and cream.
Add mixed dry ingredients and mix.
Add rolled oats and mix.
Form dough into 2 ½ oblongs (like a finger).
Place on greased cookie sheets and bake for about 20 minutes. (Don't let get too brown).
Cool cookies while you make the frosting.
Dip one end of cookie in frosting and sprinkle with almonds.
I hope you will try out these recipes and enjoy them as much as I do!
ABOUT VICTORIA GILBERT
Victoria Gilbert, raised in the shadow of the Blue Ridge Mountains, turned her early obsession with reading into a dual career as an author and librarian. She writes both traditional and cozy mysteries. She's also written fantasy and science fiction.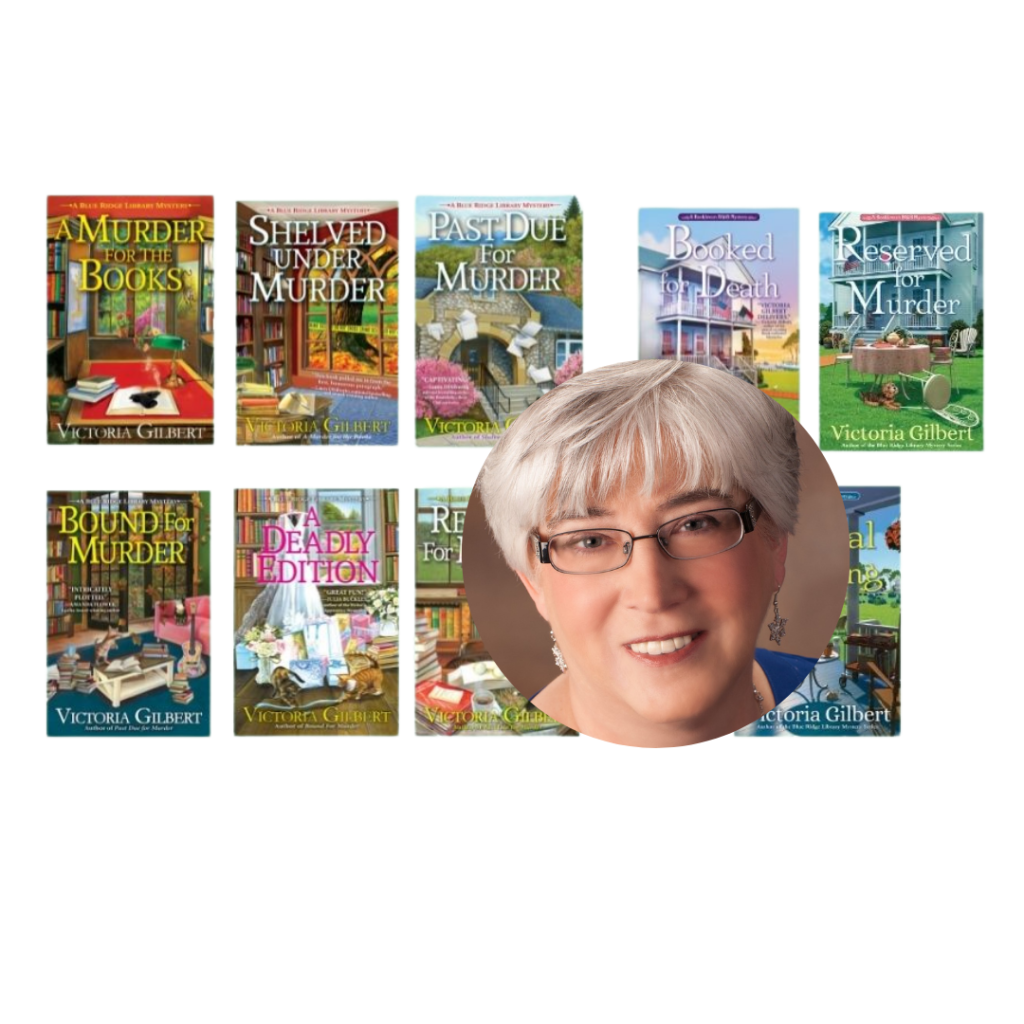 Victoria has worked as a reference librarian, research librarian, and library director. When not writing or reading, she likes to spend her time watching films, gardening, or traveling. She lives in North Carolina with her husband, son, and some very spoiled cats.
For More Information on Victoria, Please Visit Her Website!