by Jackie Layton
We don't have snow in the Low Country, but the warm weather doesn't stop us from decorating and celebrating Christmas.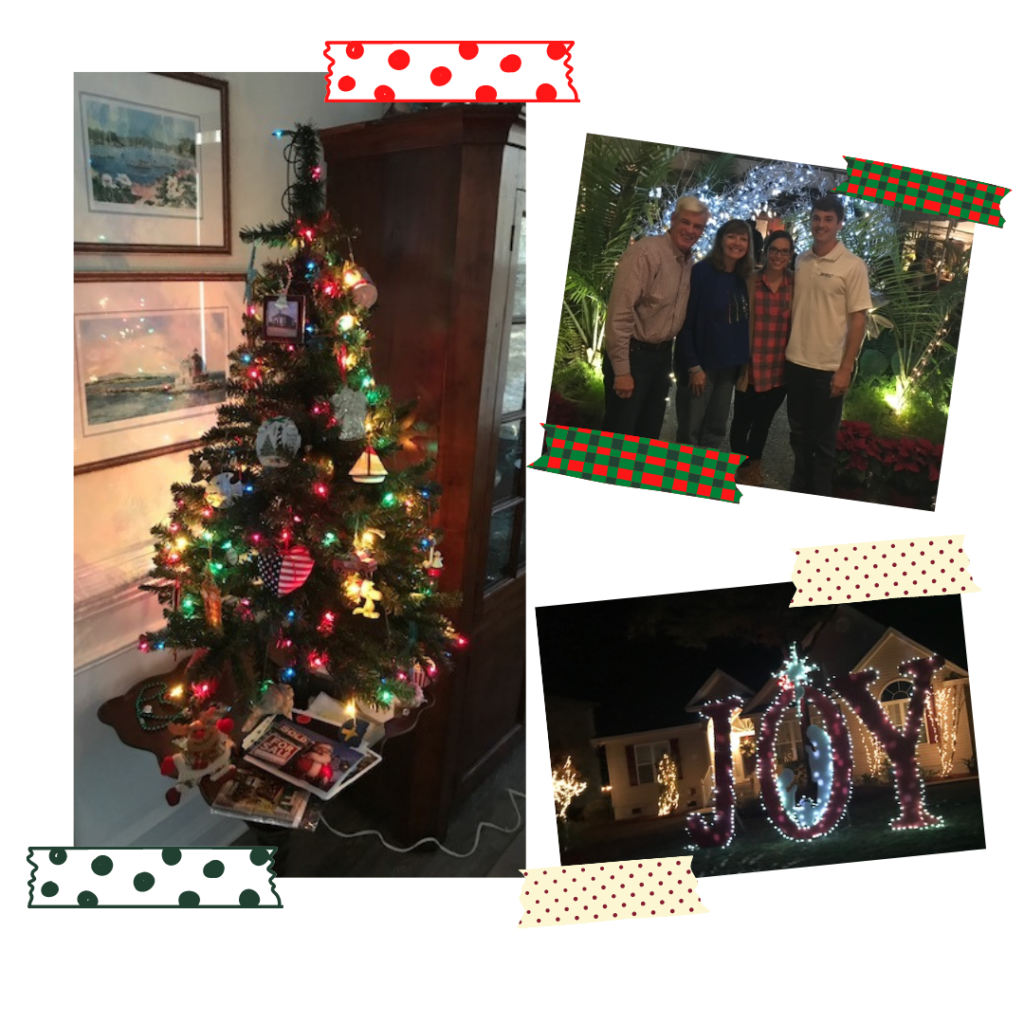 We string lights on the outside of our homes and drink hot chocolate. We even decorate our palm trees. In the evenings we sit around fires, roast marshmallows, and make s'mores. We go to light shows and don't freeze. We can even eat outside at restaurants.
Andi Grace Scott lives in Heyward Beach, South Carolina. She lives closer to Charleston than I do, but we both live in Low Country communities.
After a special Christmas breakfast, we exchange gifts, enjoy spending time together, and often make time to go to the beach. After a day of celebrating, we finish by driving around and looking at Christmas lights.
I think the biggest difference is we spend more time outside without freezing.
I'd love to hear special ways you celebrate Christmas.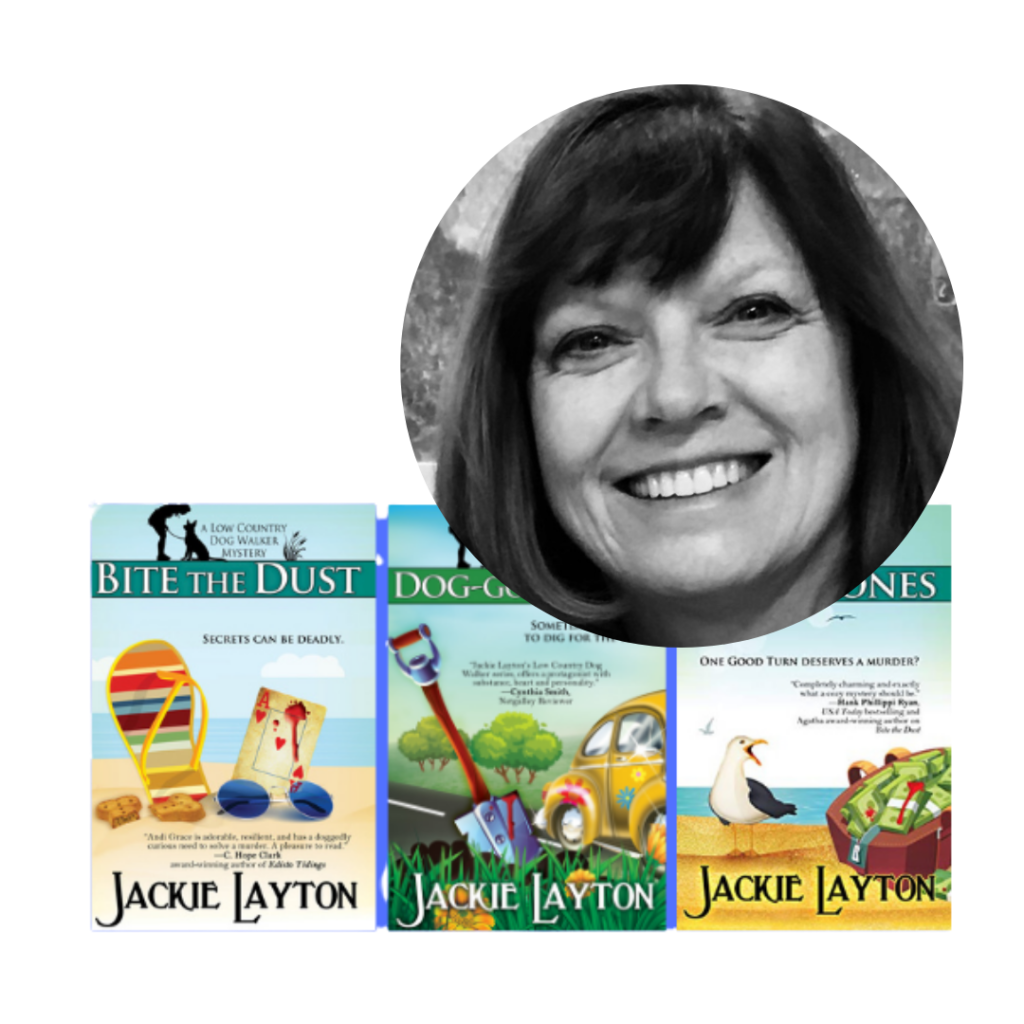 ABOUT JACKIE LAYTON
I'm Jackie Layton, wife, mother, friend, pharmacist, and cozy mystery author.
I've been a reader as long as I can remember, and I've dreamed of writing for years. With encouragement from my husband and family, I pursued this dream.
I've always loved visiting the coast for vacations. The beach is my happy place despite cracking my ribs while riding the waves and getting a hook stuck in my foot that required a trip to the emergency room. When the doctor pushed the hook out of my foot, I learned a person really can see stars when in extreme pain. Nevertheless, it didn't stop me from beach vacations and now I live on the coast.
My first cozy mystery Bite the Dust is set in the fictional coastal town of Heyward Beach, South Carolina. This is the first book in A Low Country Dog Walker Mystery Series.