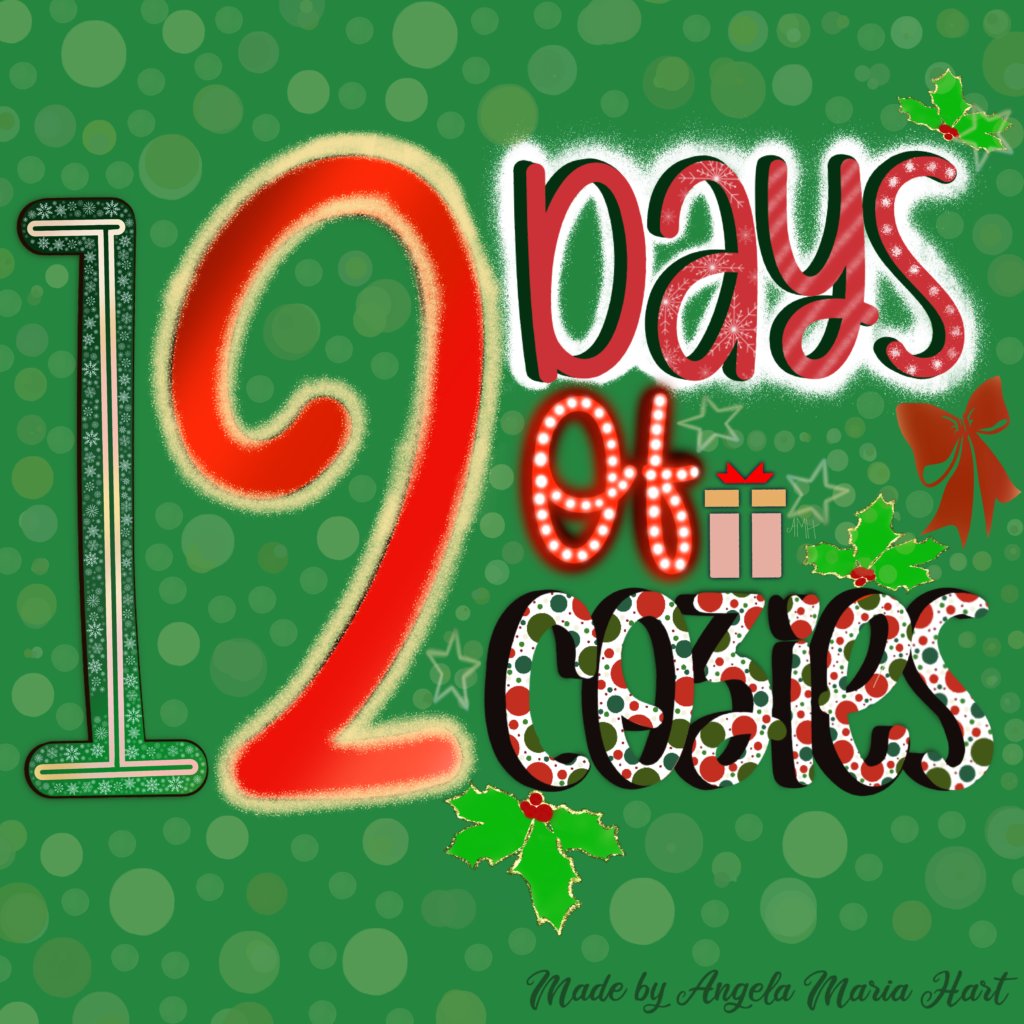 Welcome to the Cozy Christmas Extravaganza!
December 1st to December 12th is 12 Days of Cozies!
Enjoy 12 Days of Complete Coziness! Each day will include email newsletters, blog posts, Twitter reading sprints (5:00 to 8:00 PM EST), Twitter author chats (8:00 to 9:00 PM EST), Instagram challenges, giveaways, and so much more!
PARTICIPATING AUTHORS (SO FAR)
Ellen Byron (Maria DiRico)
Vicki Delany (Eva Gates)
Play Cozy Mystery Christmas Bingo.
If you are reading a cozy mystery this December, this card is for you. Enjoy!