December 1st to December 12th
Every Day, from December 1st to December 12th, Sleuthers Can Join the Cozy Mystery Fun Across Social Media Platforms!
PAGE ONE: WHAT IS 12 DAYS OF COZIES?
PAGE TWO: DAILY SCHEDULE
PAGE THREE: INSTAGRAM CHALLENGES
PAGE FOUR: PARTICIPATING AUTHORS
PAGE FIVE: FREEBIES & EXTRAS
PAGE SIX: PINTEREST BOARDS, 12 DAYS OF COZIES INSTAGRAM INSPIRATION
---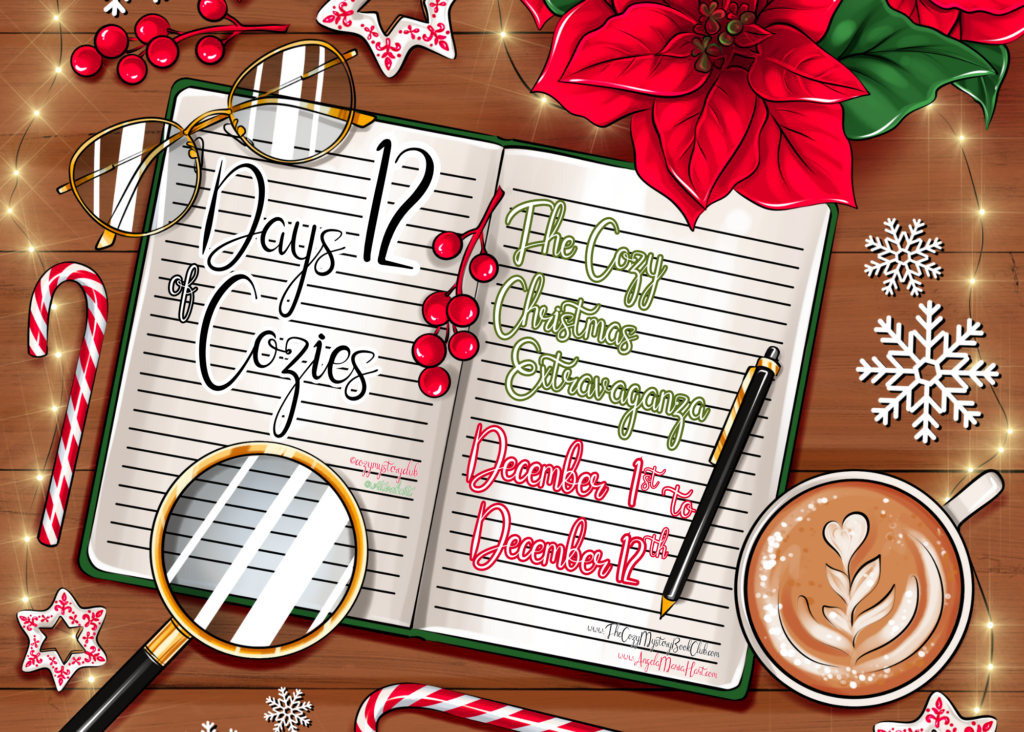 ---
The eMail Newsletter
Start your morning off with The Cozy Mystery Book Club's email newsletter. This is the only time, throughout the year, Angela emails more than once a month. January to November, The Cozy Mystery Book Club emails the first week of the month, every month. December's 12 Days of Cozies is the exception. Each email newsletter includes special extras that will not be offered anywhere else; such as adult coloring book pages, word searches, memes, procreate color palettes, Instagram story challenges, and Instagram story templates. Each newsletter features the daily schedule, giveaway news & reveals, shout outs, and much more! Plus, sleuthers are automatically entered to win en eBook when they open the newsletter. Twelve emails and twelve chances to win!
---
Twitter
Cozy mystery readers can join their fellow sleuthers for nightly reading sprints. Every hour on the half hour mark, from 5:00 to 8:00 PM EST, starts a new round of reading. Reading sprints will last twenty-minutes. Readers can then check their accounts, tweet, stretch, refresh their tea, etc.
Daily Twitter Schedule
8:00 AM EST The Daily Twitter Giveaway
10:00 AM EST Christmas Cozy Mystery Recommendation
3:00 PM EST Cozy Mystery Recommendations Based on the Daily Color
5:00 to 8:00 PM EST Reading Sprints
8:00 to 9:00 PM EST Twitter Author Chats
Twitter Reading Sprints Schedule
5:00 to 5:20 Reading Sprint, 5:20 to 5:30 Chat & Relax, 5:30 to 5:50 Reading Sprint, 5:50 to 6:00 Chat & Relax, 6:00 to 6:20 Reading Sprint, 6:20 to 6:30 Chat & Relax, 6:30 to 6:50 Reading Sprint, 6:50 to 7:00 Chat & Relax, 7:00 to 7:20 Reading Sprint, 7:20 to 7:30 Chat & Relax, 7:30 to 7:50 Reading Sprint, and 7:50 to 8:00 Chat & Relax
*all of the times listed are PM EST
---
Instagram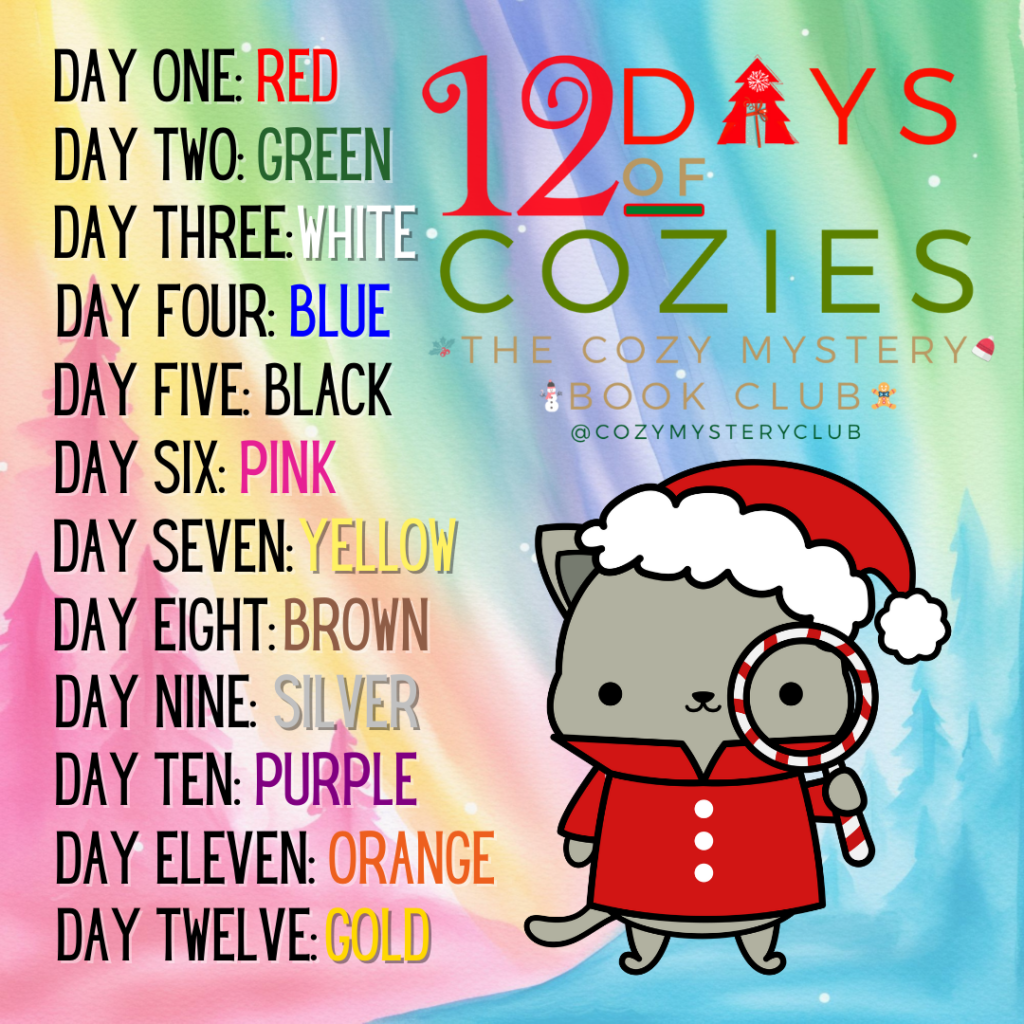 Each day is inspired by and dedicated to a particular color. Share your favorite red cozy mysteries on day one, your green cozy mystery book covers on day two, and so on.
For Additional Instagram Information, Please Visit Page Three.
---

Website
Cozy mystery authors and content creators volunteered to write blog posts. Every day, the guest article will go live right here on thecozymysterybookclub.com. To make things easier, the blogs will be linked each day in the email newsletters.
---
YouTube Video(s) & Podcast Episode(s)
Stay Tuned! Subscribe to the YouTube channel (Books Are My Hart) and podcasts (The Cozy Mystery Book Club Podcast and The Chatting Cozies Podcast) so that you are automatically in the know.