The Cozy Mystery Book Club members LOVED our May 2023 read. As requested, I organized a buddy read!
JOIN THE READALONG!
Sleuthers can discuss the Paws and Claws series at any time, but the official goal dates for titles are the third Tuesday of the month, every month.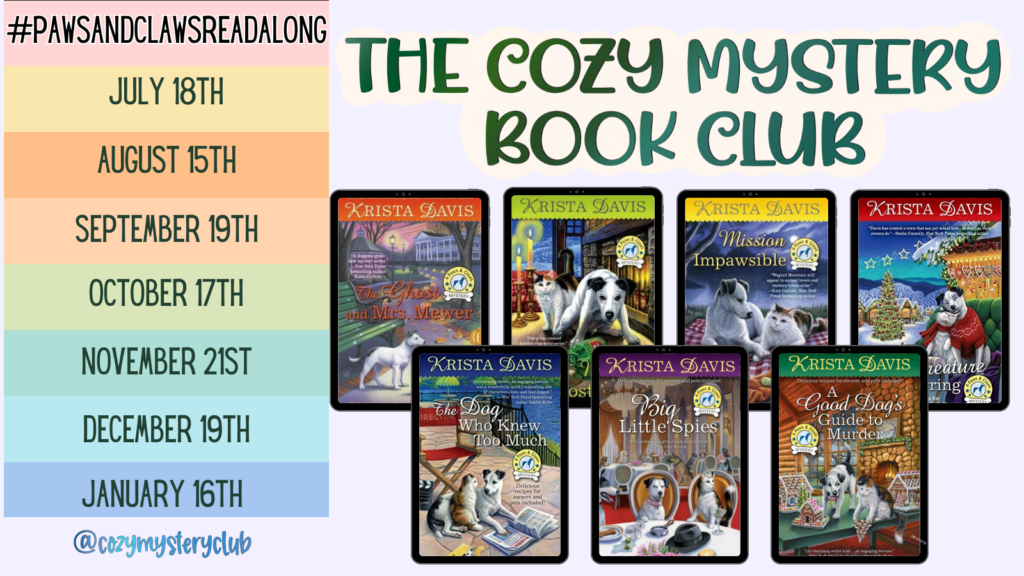 The Ghost and Mrs. Mewer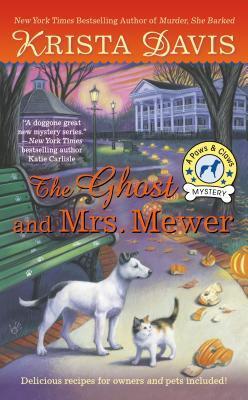 Wagtail, Virginia, the top pet-friendly getaway in the United States, is gearing up for a howling good Halloween—until a spooky murder shakes the town to its core . . .
Holly Miller doesn't believe in spirits, but the Sugar Maple Inn is filled with guests who do. The TV series in development, Apparition Apprehenders, has descended on Wagtail's annual Halloween festivities to investigate supernatural local legends, and Holly has her hands full showing the ghost hunters a scary-fun time.
But the frights turn real when Holly's Jack Russell, Trixie, and kitten, Twinkletoes, find a young woman drowned in the Wagtail Springs Hotel's bathhouse—the spot of the town's most infamous haunting. The crime scene is eerily similar to the creepy legend, convincing Holly that the death wasn't just accidental. Now she'll have to race to catch a flesh-and-blood killer—before someone else in town gives up the ghost . . .
Murder Most Howl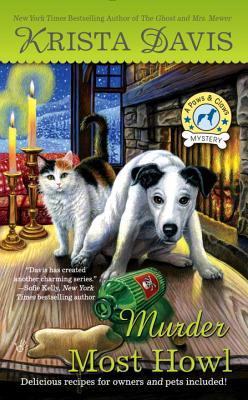 Holly Miller is delighted her grandmother has finally left the Sugar Maple Inn to take a well-deserved vacation. It means Holly's in charge, but running the inn might be more challenging than she realized. Wagtail's throwing a weekend-long murder mystery game to draw in tourists during the slow season, the inn has a full house, and a blizzard is on the way.
Trouble is unleashed the night the game begins, when the storm blows in and the lights go out. It gets worse the following morning when Holly's Jack Russell terrier, Trixie, discovers a body—one that's actually dead. Now Holly, her calico kitten Twinkletoes, and Trixie must play by the rules and find one dirty dog…
Mission Impawsible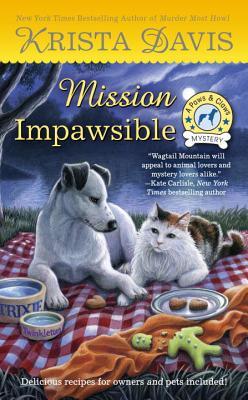 In the pet-friendly town of Wagtail, Virginia, there's no love lost when Holly Miller meets her match in a murderer…
Holly and her grandmother, Oma, are working their tails off to prepare the Sugar Maple Inn for an upcoming matchmaking event for pet owners. While Holly has no interest in pairing up, Oma plans on playing Cupid and finding someone to warm her reluctant granddaughter's heart.
Unfortunately, one man Holly does meet is cold, dead cold, and he has a personal letter from Oma in his pocket. As suspicion is cast over the inn's guests, Holly, with the help of her furry friends, Trixie the Jack Russell and Twinkletoes the cat, must fetch the real killer, or she may soon have a date in court.
Not a Creature Was Purring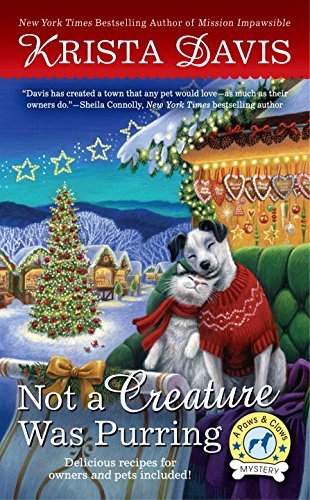 Inspired by her German heritage, Holly's grandmother has arranged for Wagtail to have a Christkindl Market packed with goodies and decorations for the howliday tourists. But Holly's mood takes an unseasonable turn when she learns that her old flame and childhood friend Holmes Richardson has brought his fiancee home–and she'll be staying at the Sugar Maple Inn…
A love triangle becomes the last thing on Holly's mind when her Jack Russell Trixie's nose for trouble leads her to the corpse of a pet clothing tycoon. Now Holly and her dedicated detectives–Trixie and Twinkletoes the cat–must sniff out the killer to keep Christmas from going to the dogs…
The Dog Who Knew Too Much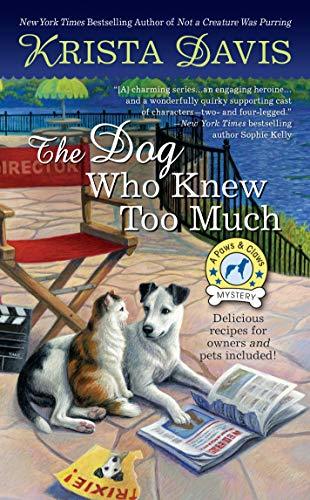 When a famous pooch comes to Wagtail for some downtime, inn owner Holly Miller learns that murder never rests in this all-new Paws & Claws mystery in the New York Times bestselling series.
America's favorite dog comes to pet-friendly Wagtail for some rest and relaxation, but Holly quickly discovers that this perfect pup is a total scamp who takes every opportunity to run off and misbehave. During an outdoor treasure-hunting game, the star dog and Trixie, Holly's beloved Jack Russell terrier, stumble across a dead body.
Holly has more than murder to worry about, though, when a man shows up after reading an article featuring Trixie in a magazine and claims that he is the dog's rightful owner. Holly will need to prove that she is her pup's only parent and catch a killer to restore peace to her pet-loving happy place.
Big Little Spies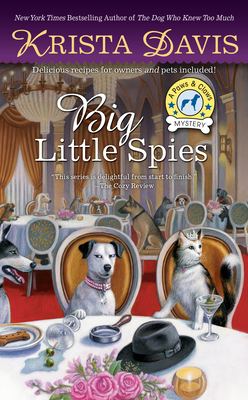 The ladies of the Wagtail Animal Guardians, WAG for short, are in town for a pet adoption charity ball, and Holly is making sure to roll out the red carpet for her special guests. She and her furry best friend Trixie are busy keeping the WAG ladies happy and preparing for the ball when they learn that a retired judge has lost his prized pup.
The venerable citizen has hired a pet detective who has some personal ties to Holly's new guests. His presence ruffles some feathers, and when the PI is found DOA not long before the ball, Holly wonders if one of the WAG ladies had a motive for murder. To make matters worse, some pet-loving guests of the ball nearly suffer the same deadly fate. Holly and Trixie will have to sniff out the clues and leash a callous killer before they strike again….
A Good Dog's Guide to Murder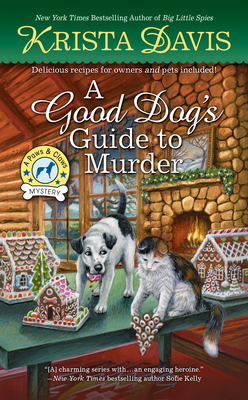 Visitors are arriving in droves to spend Thanksgiving in the mountains of pet-friendly Wagtail, Virginia. Many of them are bringing dog and cat gingerbread houses to enter in the contest that will be held in the new convention center. Wagtail resident Orly Biffle bequeathed the land to the town in his will, provided that they not cut down the grand old oak tree on the property. Orly's children are mighty miffed that they didn't inherit the prime piece of property overlooking the lake.
Holly notices that Trixie and Twinkletoes, her calico kitty, are fixated on the big oak tree. Trixie barks at it as though she thinks it's a corpse! Just as contestants are spicing up their sweet gingerbread creations, the majestic tree drops an enormous limb. The mayor declares that the tree is dangerous and must come down. When a bulldozer churns up some roots, the tree falls over on its own accord revealing a body inside the trunk! Initially, everyone suspects this unsavory trick was Orly's doing. But it soon becomes clear that someone is trying to keep the truth under wraps. Trixie and Twinkletoes now have to help Holly sniff out some suspects and leash a conniving killer.