by Rosemarie Ross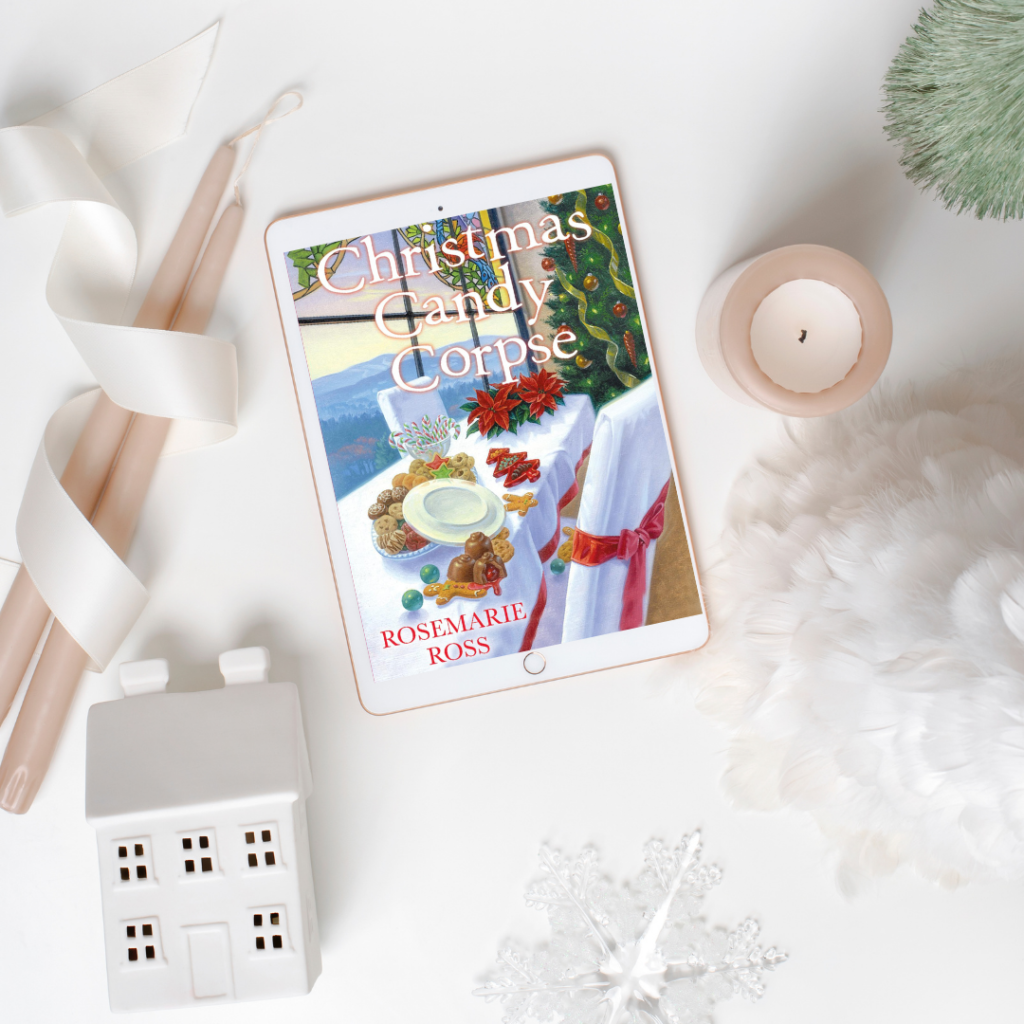 Since my amateur sleuth, Courtney Archer, is a chef and television baking competition host and the theme of my current release, Christmas Candy Corpse, is about holiday goodies, I thought it fitting to talk about holiday baking.
Growing up, my mom started baking about two weeks before Christmas. She was known for her cut out and hand decorated Christmas cookies. She also made fudge, spiced cut out cookies, spritz cookies, peanut brittle and fruit cake.
I didn't quite follow in her footsteps. If I make cut out cookies, I sprinkle them with colored sugar and call it good. Although I do enjoy baking, hand decorating cookies just isn't my forte. Instead I try to find decadent bar recipes that reflect some of the flavors of the season that require less artistic skill but taste special.
One of these recipes is my Carmelitas bars:
Ingredients
1 cup all-purpose flour
1/2 cup brown sugar
1/2 teaspoon baking soda
1/4 teaspoon salt
1/2 cup softened butter or margarine
3/4 cup rolled oats
25 unwrapped caramel candies (I use Kraft caramels)
1/4 cup half & half or heavy whipping cream
1/2 cup chopped pecans
Recipe:
Preheat oven to 350°F. Line an 8-inch square baking pan with parchment paper, making sure to leave some overhang for easy removal, and set aside.
Crust and topping:
In a large mixing bowl, whisk together the flour, brown sugar, baking soda, and salt until well combined. Cut the butter into the dry ingredients until the mixture is crumbly. Stir in the oats.
Scoop half of the mixture into the prepared baking pan (place the other half in the refrigerator for later use) and firmly press it down into one even layer.
Bake at 350°F for 15 minutes or until the top of the crust looks set. Remove from the oven and allow to cool for 10 minutes.
Filling:
In a heavy sauce pan melt the caramels with half & half or heavy whipping cream stirring constantly (use low heat). You can do this in the microwave using a microwave-safe bowl in 20-30 second increments, stirring well after each increment. When mixture is fully melted and smooth, set aside to cool.
Once the crust and caramel have cooled, pour the caramel on top of the crust, then sprinkle the chopped pecans. Remove the other half of the topping from the refrigerator and sprinkle it on top.
Bake at 350°F for 25-30 minutes or until the topping is lightly golden brown. Transfer to a wire rack to cool before cutting them into bars.
I hope if you try these bars, you enjoy them. Was holiday baking a tradition in your family? If so what is one of your favorite treats? If not, is there a special treat you purchase each year during the holiday season?
ABOUT ROSEMARIE ROSS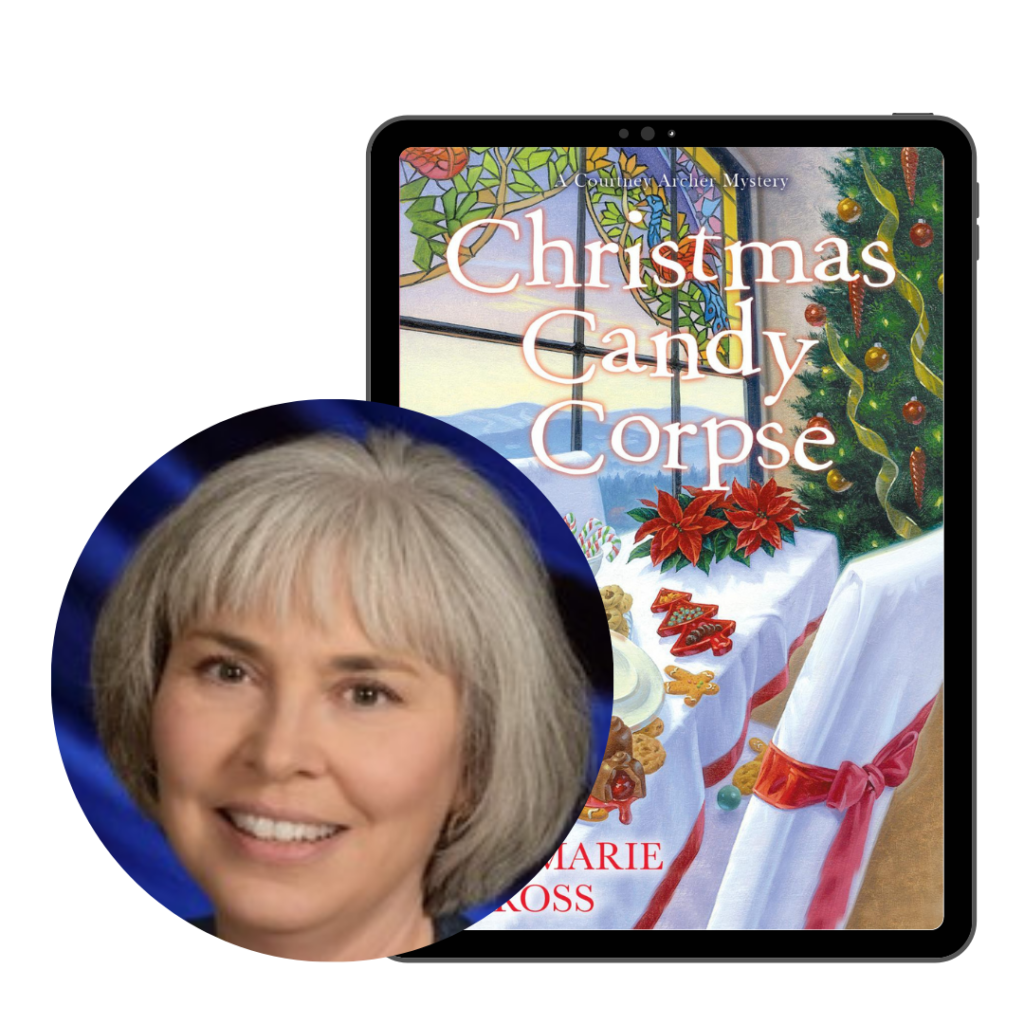 Rosemarie Ross is neither a chef, gourmet cook nor television cooking star, but she loves watching them and turned that love into a cozy mystery series. She is the author of the Courtney Archer Mysteries, a series set around the filming of a popular television baking competition.
For More Information About Rose, Visit Her Website!