by Debra Sennefelder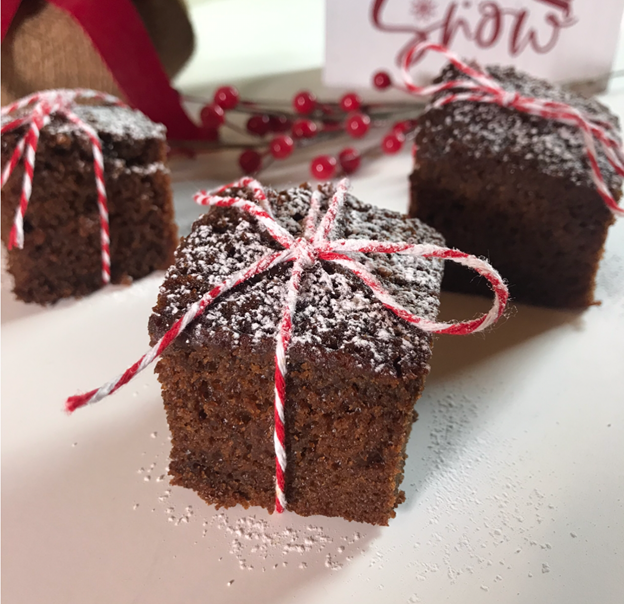 There was a time in my life when I had a food blog. It was during that period, I'd taken a break from fiction writing and dove into blogging. But I started to miss fiction writing. Slowly, I began to reconnect with the fiction writing community and eventually found a critique partner. After a few projects, I decided to go back to mysteries and started writing a cozy. I knew I wanted the series to be culinary themed because I love cooking and baking. So the thought came to make my amateur sleuth a food blogger, and the Food Blogger Mystery series was born and eventually published. In September, the fifth book, THE CORPSE IN THE GAZEBO, in the series was released.
I have a lot of things in common with Hope Early, the protagonist in the series. Aside from our love of baking, we both live in a small Connecticut town, love to cook for holidays, and enjoy baking our Christmas gifts for those close to us. So today, I'm thrilled to share a recipe that I love to bake this time of the year. As I gather all the ingredients and start measuring and mixing, I know for a fact that the holiday season has begun here in our home. The house is infused with a warm, spicy aroma that gives you all-the-holiday-feels as the cake bakes. It's exactly how I want to start the most beautiful, and sometimes most hectic, time of the year.
While Hope and I share a love for cooking and baking, I share a passion with Kelly Quinn, the protagonist in my Resale Boutique Mystery series. The fourth book in that series, BEAUTY AND THE DECEASED, comes out on Dec. 14th. Kelly and I both love fashion, and we both majored in Fashion Buying and Merchandising. However, Kelly isn't much of a cook, and lucky for her, she has a cousin who is a chef.
I hope you enjoy my Gingerbread Cake recipe.
GINGERBREAD CAKE RECIPE
The Ingredients:
2 1/3 cups all-purpose flour*
½ cup shortening
1/3 cup sugar
1 cup molasses
¾ cup warm water
1 teaspoon baking soda
1 teaspoon ground ginger
1 teaspoon ground cinnamon
¾ teaspoon salt
1 large egg
Instructions:
Preheat oven to 325 degrees. Using shortening or vegetable spray, grease the bottom and sides of a 9x9x2 inch baking pan. Then dust pan with flour. Set aside.
In a large bowl, combine all ingredients and beat with an electric mixer. Stopping and scraping bowl as necessary. Mix on medium speed for 2-3 minutes. Don't over mix.
Pour batter into prepared pan.
Bake 50-55 minutes or until cake tester inserted in center of cake comes out clean.
Let cool and then serve.
You can dust with some confectioners' sugar or top slices with whipped cream.
*I use King Arthur All-purpose flour
Good luck baking!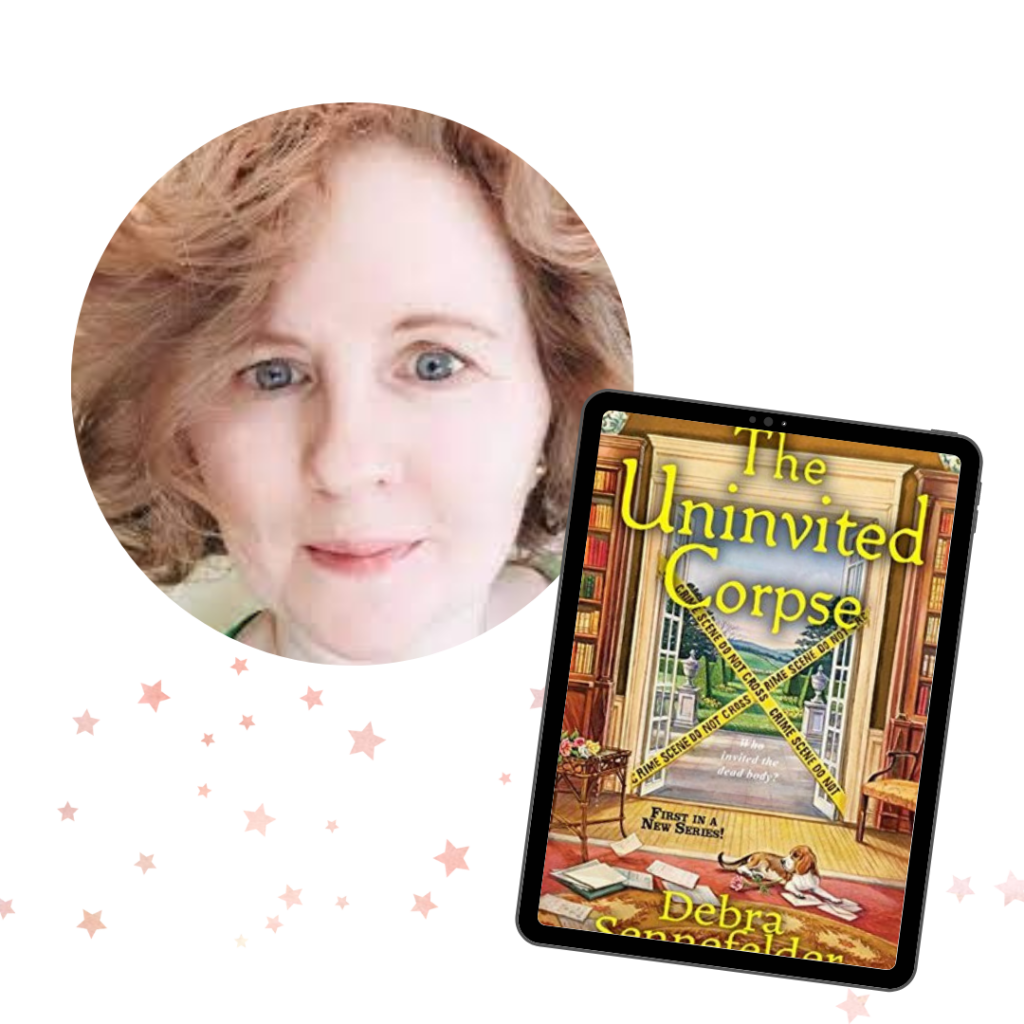 ABOUT DEBRA SENNEFELDER
Debra Sennefelder loves to read – mystery books being her biggest passion. When she is not reading, she enjoys cooking and baking and is a former food blogger. Born and raised in New York City, she now resides in Connecticut with her family and their slightly spoiled but adorable Shih Tzu, Connie. She is the author of the Food Blogger and Resale Boutique Mystery Series.
To Learn More About Debra and Her Books, Be Sure to Visit Her Website!