---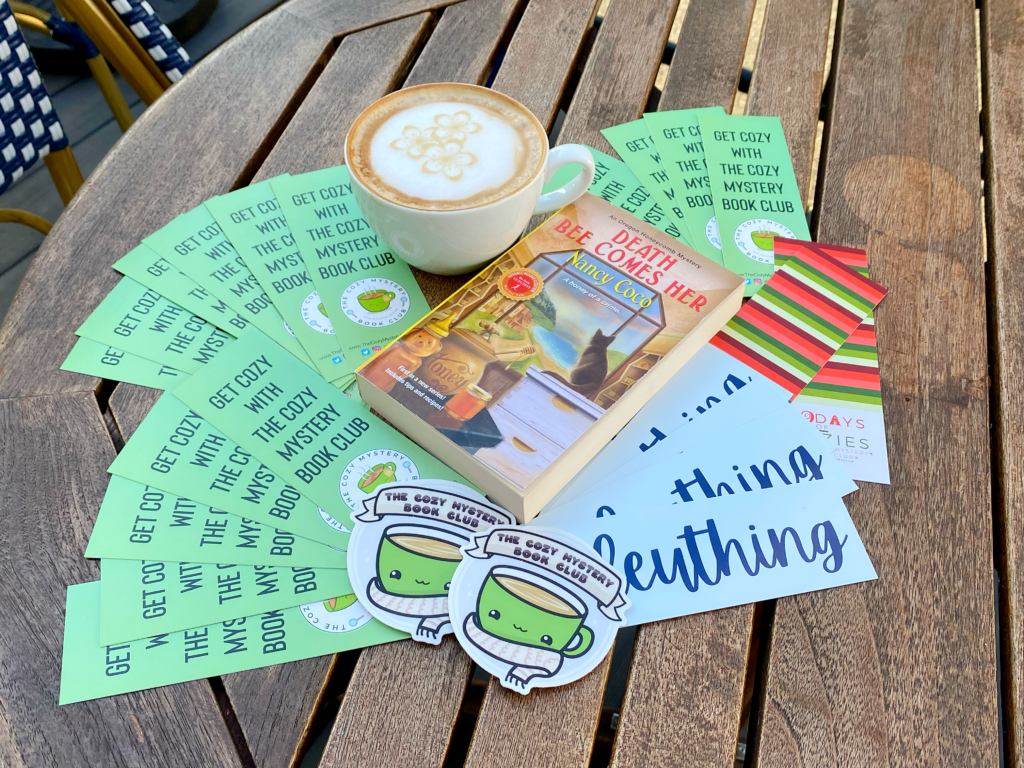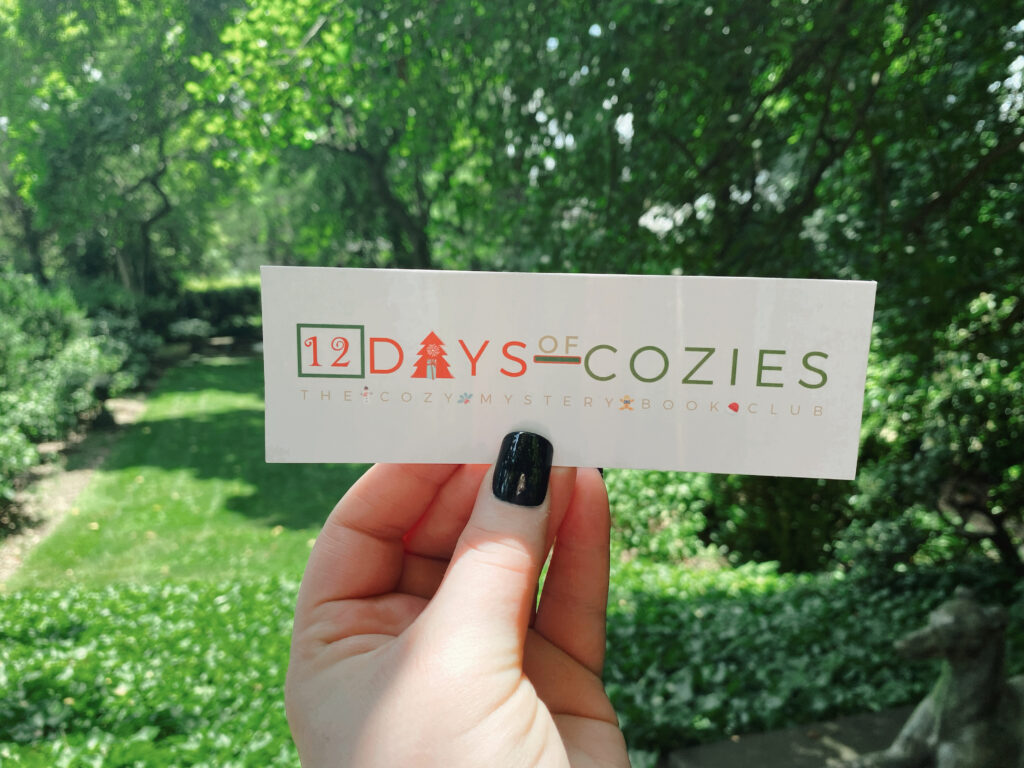 EVERY SLEUTHER WHO TAKES PART IN THE COZY MYSTERY BOOK CLUB BY POSTING A PHOTO OF THE MONTHLY READ, GETS A BOOKMARK! TO RECEIVE THE BOOKMARK, SIMPLY SEND ME (ANGELA) A LINK TO YOUR POST (VIA EMAIL OR DM) AS WELL AS WHERE YOU WOULD LIKE YOUR COZY SWAG SENT, THEN VOILA! TO CLARIFY, PHOTOS DO NOT HAVE TO BE SHARED ON A CERTAIN PLATFORM IN ORDER TO RECEIVE A BOOKMARK. SLEUTHERS CAN SHARE THE COZINESS ANYWHERE THEY LIKE; TWITTER, INSTAGRAM, PERSONAL BLOG, TIKTOK, GOODREADS, ETC. THE GOAL IS TO SPREAD THE COZINESS AND CONNECT WITH FELLOW COZY READERS. THE BOOKMARK IS MY GIFT TO YOU.
IF YOU ARE AN INTERNATIONAL SLEUTHER (LIVING OUTSIDE OF THE UNITED STATES OR CANADA), I WILL SHARE THE PASSWORD TO A PRIVATE PAGE ON MY PERSONAL WEBSITE (ANGELAMARIAHART.COM). AT THE MOMENT, I AM ONLY MAILING PHYSICAL SWAG ITEMS TO THE UNITED STATES AND CANADA (THANKS MOSTLY TO THE FOREVER STAMPS). TO MAKE UP FOR THIS, I WANTED TO DO SOMETHING SUPER SPECIAL AND UNIQUE FOR INTERNATIONAL SLEUTHERS. THE WEBPAGE I CREATED IS AMAZING! I AM SO PROUD OF HOW IT CAME OUT. I CHANNELED THE SAME MENTALITY AND VIBES THAT CREATED THESE FREEBIE PAGES. READERS WILL HAVE ACCESS TO CONTENT THAT IS NOT GOING TO BE SHARED ANYWHERE ELSE; COLORING PAGES CREATED BY PROFESSIONAL GRAPHIC ARTISTS, MURDER, SHE WROTE ILLUSTRATIONS BY FREELANCE DESIGNERS, DOWNLOADABLE BOOKMARKS, STICKERS, AND SO MUCH MORE!
I LOOK FORWARD TO SEEING YOUR COZY PHOTOS!
---
Cozy Color Palettes
These color palettes only work in the Procreate app. Please note that they are not compatible with other programs. In order to use the offered palettes, simply download the zipped folder (from The Cozy Mystery Book Club website) to the device you create on (iPhone, iPad, etc.), and then unzip the folder/contents. Once the folder is unzipped, open the swatch files in the Procreate app. Voila! The color palette(s) should appear in your personal swatch library. Once you have the palettes, you have them forever. Enjoy!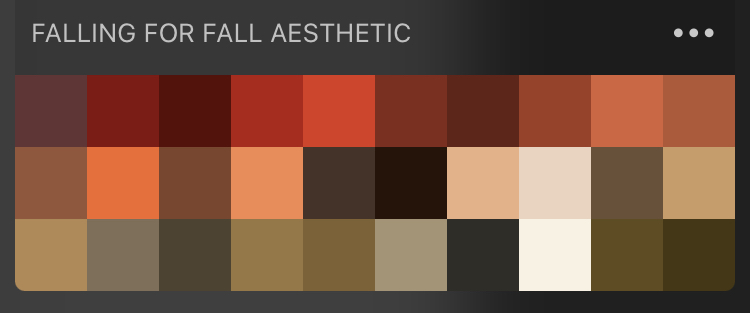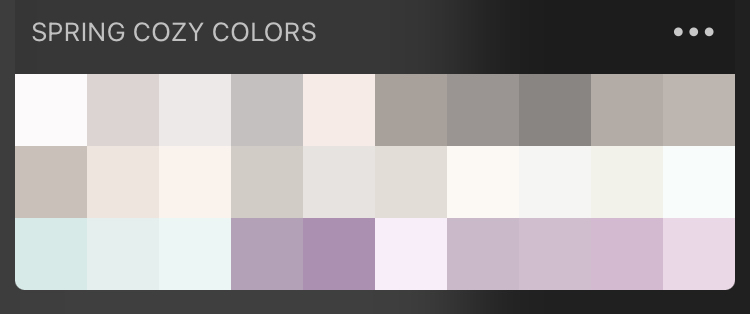 ---